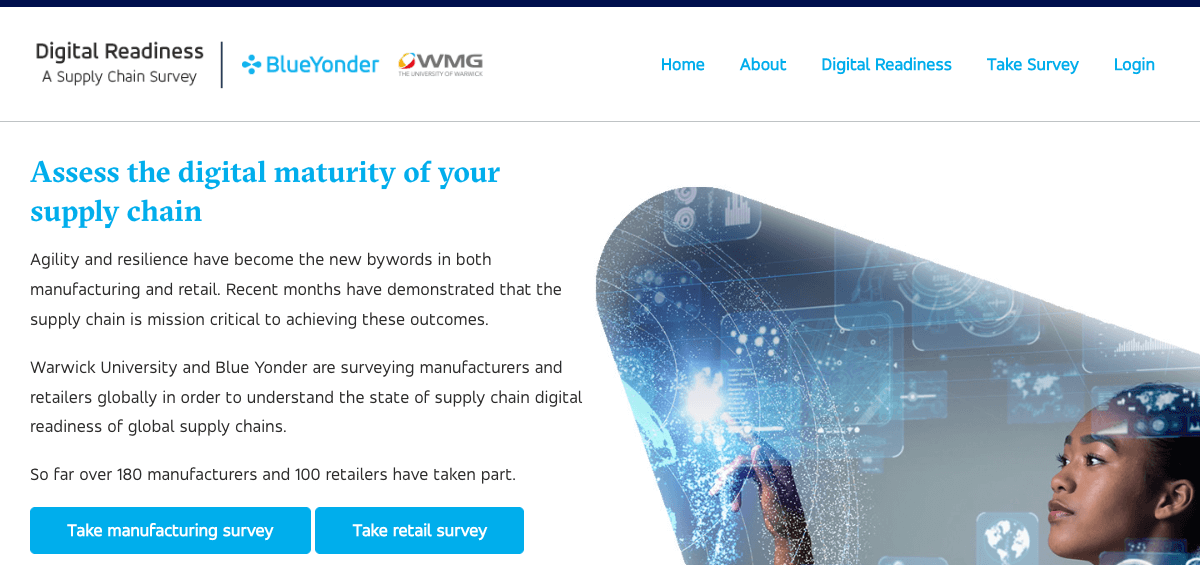 Working with Blue Yonder and the University of Warwick we produced a new report generation tool that could be used to access the digital readiness of a company's supply chain across retail and manufacturing. The tool is built on WordPress using bespoke code from a complete bespoke graphic design. Working along the same premise as the i4ready.co.uk website we coded a bespoke theme that created detailed reports based on user input.
We created a user dashboard for users to manage their entries, and made a bespoke report that is all designed to be perfect for both the web and print. The report uses content that is dynamic, based on the level the company is at, explaining their results without the need for generalisation. Animated charts displayed in the report are dynamic and are updated based on the full results of the survey. These can be printed in the report and saved to PDF. Users can revisit at any time to update their submission and look at improvements they have made.
This website is a great example of how WordPress can be used for complicated functions while giving admins easy manageability and users a good experience.
View this Website