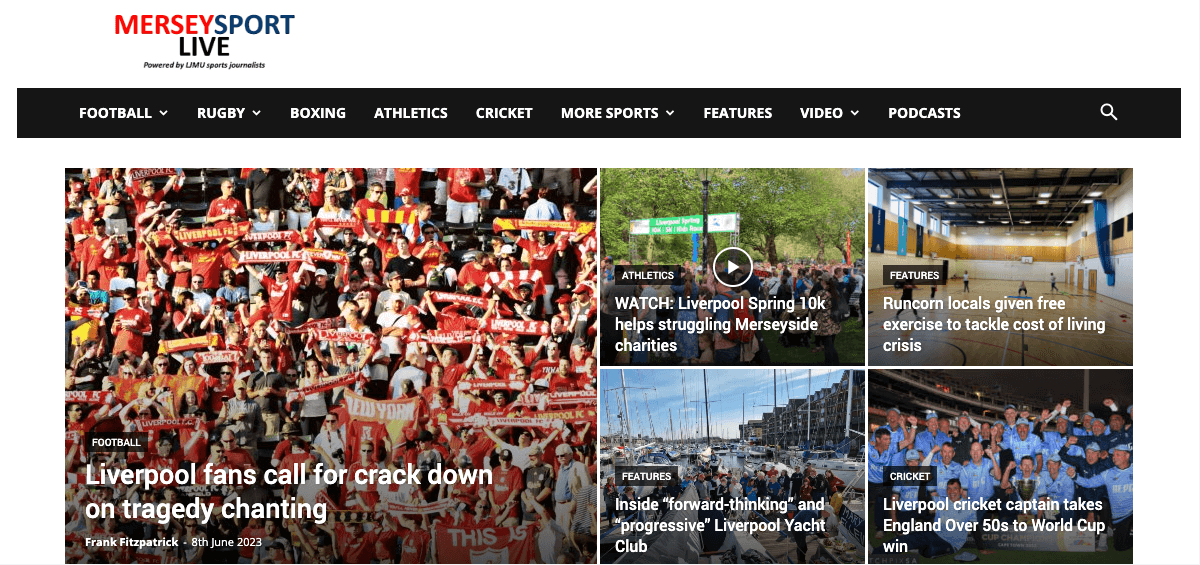 We worked with Liverpool John Moores University (JMU) to create a news website for the journalism students to use to showcase their stories. The more important part of this process was picking the right theme, one that looked good, but could also be heavily customised. It needed to be able to easily display rich and diverse content in a clean and organised way.
With any themed website it is always important to make sure that the template does everything that the client requires. This makes sure that they are less reliant on a vast array of plugins, keeping the site safe, secure and fast. We started by installing the demo of the website on our development server, and using demo content put everything in place to get the site in a good position for the students.
On going live all demo data was replaced with some initial stories and it has developed vastly from there. Along side this development we host the website. With a website like this where there are multiple people managing and adding to the site, and a large audience, the hosting is crucial. To get ranked by Google and to ensure that the website gains momentum with organic traffic it needed to load quickly and have reliable up time.
View this Website