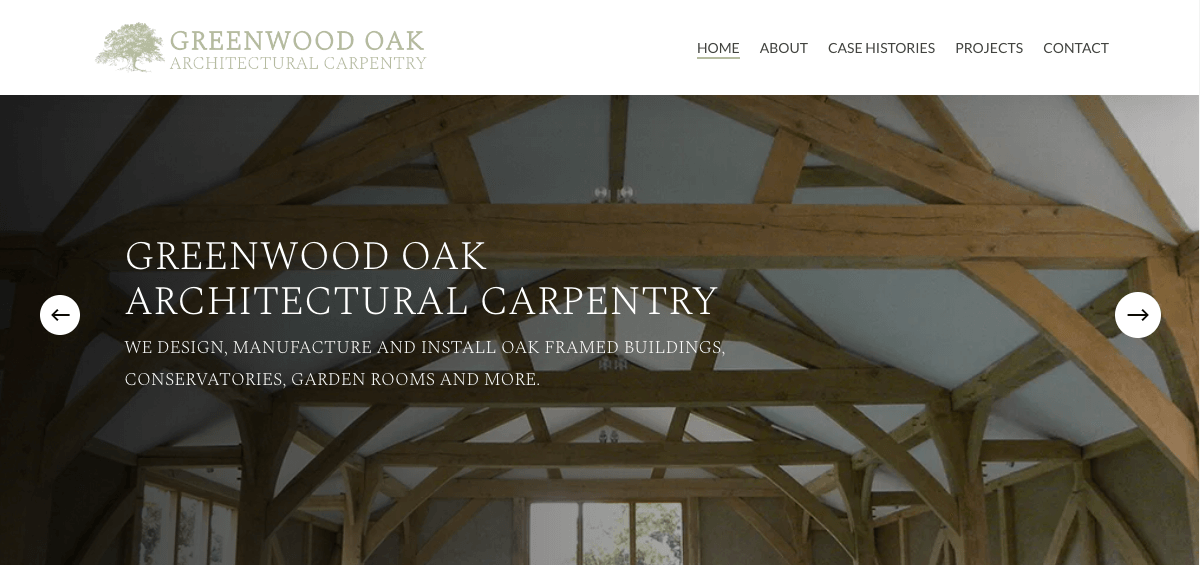 Greenwood Oak is a redevelopment from an old HTML website in to WordPress. The old website was well established with a good presence in Google and despite it's age it still looked good and functioned well. However, the website was not responsive to mobile devices, none of the pages or images had any meta tagging for SEO and the content had slowly fallen out of date.
We were tasked with redeveloping the website while respecting the old design as much as possible. The website needed to be similar to the old one but with a modern twist, using the same colours and much of the same content. We picked a good premium template and worked it in to shape, recreating their existing content inside of WordPress. With each page we setup we created redirects from the old .html permalinks to the new ones in WordPress. We also created redirects for all images to their new positions in the media library to ensure that no organic traffic would be lost in search engines. This is one of the most important jobs with a website redevelopment. It's integral to make sure that good traffic from search engines is not wasted or lost through not maintaining links.
After the site design and structure was finalised we worked with Greenwood Oak to add in all their new content and projects, optimising the images and ordering them as requested. We then setup all of the website SEO from meta tagging all of the pages, to adding alt tags and descriptions to all of the images. The website on the whole now is very optimised for search engines and is already ranking better in the SERPS.
View this Website