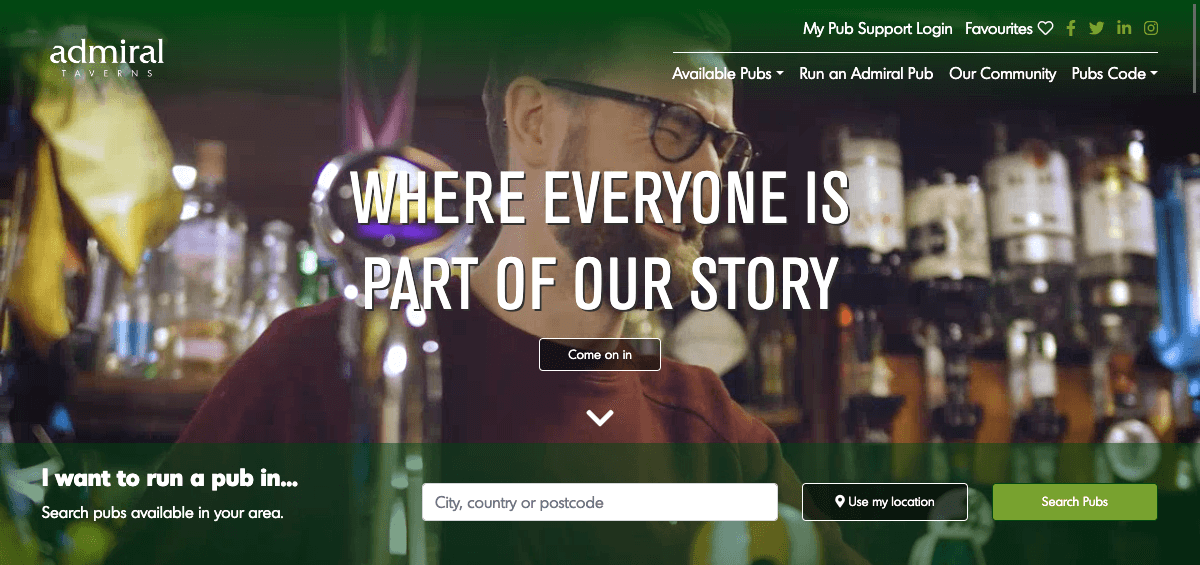 Admiral Taverns manages community pubs across the UK offering support, marketing and property management training to its licensees. Their new website was designed by Renew Creative and coded in to a bespoke WordPress website by us. The website is very feature rich, including a lot of custom geo location coding to allow users to find pubs based on any criteria. The search page also allows you to see a map view of the search results to see where exactly a pub is, and then click through to view more details.
The Admiral Taverns website acts as an information hub, but also allows users to directly apply and register their interest in any of the properties listed. Each section of the website can be edited in the admin section of the website, but is also coded to make everything as easy to manage as possible. On the admin side we have created methods to update pubs remotely and also provide feeds for advertisers to directly pull up to date information from.
Watch the video demo below, browse the project gallery and view the website below!
View this Website