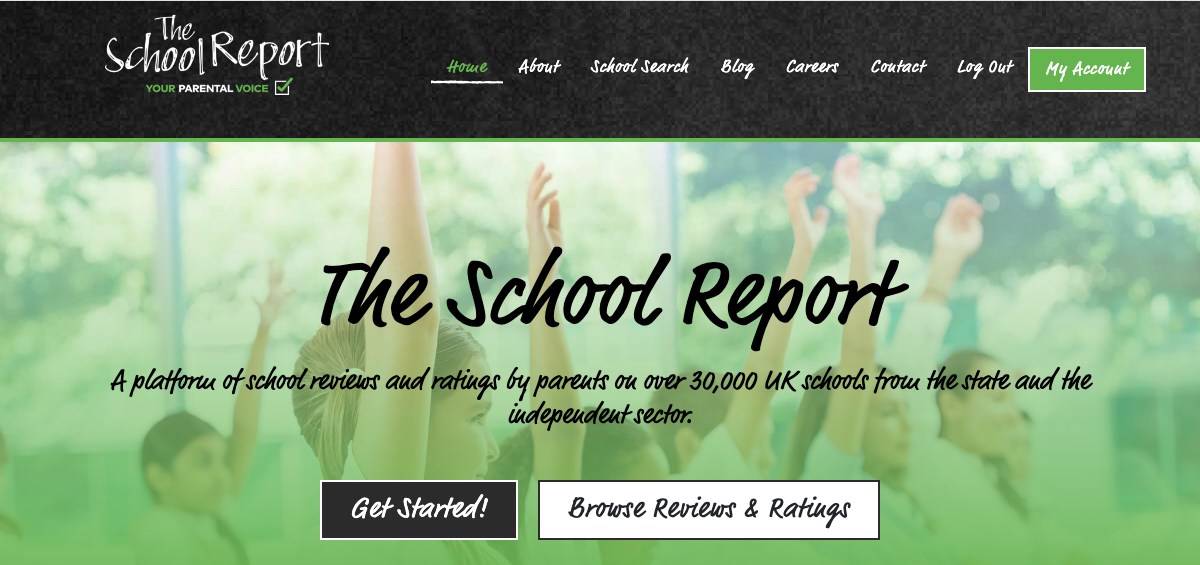 The School Report is an online platform to give parents the opportunity to give honest reviews about schools and feedback on year groups. As well as helping parents, this website gives schools an opportunity to see where their weaknesses are. When a school is claimed, the school admin can view a consolidated report of feedback with charts and question by question scores.
We originally tool on the hosting of The School Report several years ago and helped with the day to day maintenance. What we discovered was that the website did not function well as it was intended to and that the search engine optimisation of the website needed some attention.
This year we redeveloped the website from the ground up using our own bespoke framework. We fixed the main on site issues for SEO, which included creating more focused SEO content, better site structure, better permalinks and meta data as well as speed and optimisation fixes. Additionally we had a huge focus on the functionality of the website, making sure that not only did all the functions work, but that they were ajax driven and very quick, easy and simple for the user.
Since updating the website we have been monitoring it on ahrefs.com and have seen huge leaps in traffic, search engine rankings and engagement with the website.
View this Website