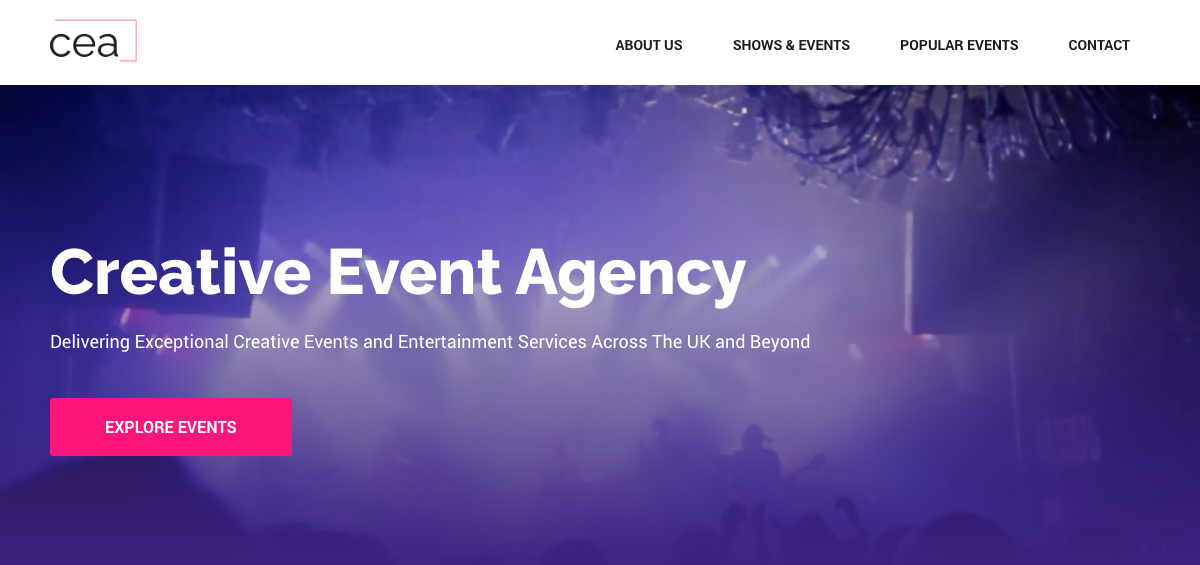 Creative Event Agency run creative music events across the UK. They sell a fully packaged events all pre planned and ready for execution at any given venue. They provide entertainment for festivals to private celebrations and public performances.
We designed a modern, bright and slick new website for the Creative Event Agency, making use of strong colours and a video header. The website is built on a WordPress theme, using Elementor as the visual editor. By using a visual design tool like Elementor our client is now able to make edits to their website anytime they choose, while keeping the look and feel of the website the same.
The website features filterable events that the user can click on to view details. While it was possible to make the events bookable on the event page, the client opted to have users contact them directly to make the booking.
View this Website